The property market usually picks up in spring, which usually intensifies the voices that say there's a shortage of housing and commercial premises in the UK. Although there is undoubtedly a shortage of property in some areas however it's also the case that in many places there are buildings standing empty that could go some way towards solving the problem.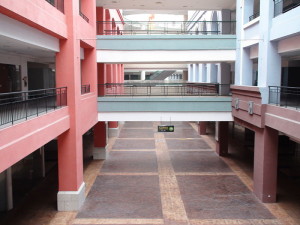 Unlocking Commercial Property
In many cases empty properties are commercial buildings which, either because they are no longer suitable for modern businesses or have simply fallen into disrepair, are left empty for long periods of time. A new scheme in the London area could see these properties redeveloped to provide extra homes.
Freeing up unused commercial property removes the pressure to build on green field sites and allows a residential revival to take place in areas that may otherwise be dominated by businesses. This can help breathe new life into inner-city areas for example.
The buildings could be converted quickly using prefabrication techniques and innovative renovation or decoration methods such as bespoke tensile fabric structures from companies like http://fabricarchitecture.com to carry out the work needed.
Cutting Costs
Many empty buildings are owned by the public sector and of course they cost money to maintain. Putting these properties to use can help to make savings and contribute to making public services more cost-effective.
The government has also announced that it will be making publicly owned land where planning permission already exists available to building companies. This move will reduce the cost of developments and help shorten the lead time before developments can actually commence.
Stamp duty also has an effect on the housing market, especially in higher priced areas like London where buyers could be facing a bill of £15,000 or more for even an average home. Changes due to take effect in April will lead to buy-to-let purchasers paying more. This is expected to boost the market in the short term but the long term effects of the policy on the housing market, particularly rentals, are uncertain.
Whilst there's no doubt that we need more housing, it's also true that many properties are under-used. By freeing up empty property using innovative building techniques and financial incentives alongside new builds it should be possible to boost the number of available homes.